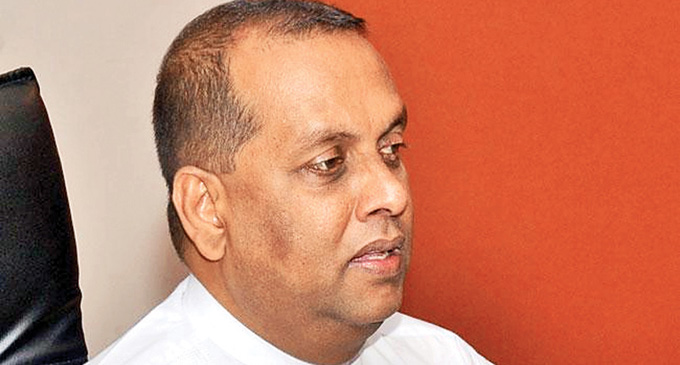 "MR's SLFP membership now automatically cancelled"– Mahinda Amaraweera
(FASTNEWS|COLOMBO) -Opposition Leader and former President Mahinda Rajapaksa will face many difficulties because he has automatically lost membership in the Sri Lanka Freedom Party due to his joining another political party, United People's Freedom Alliance (UPFA) General Secretary Mahinda Amaraweera, MP, said yesterday.
Amareweera was addressing media along with MP Weerakumara Dissanayake at the UPFA weekly media briefing held at the SLFP headquarters yesterday. Responding to questions, he said that the party membership of parliamentarian Mahinda Rajappaksa has been "automatically cancelled" when he obtained membership in another political party.
"According to the party constitution, the SLFP membership is cancelled when obtaining the membership of another party. Accordingly the SLFP membership of Rajapaksa is cancelled by now and therefore he has to undergo several difficulties in future," he said.
Asked whether the SLFP would take disciplinary action against Rajapaksa, Amaraweera said that such a decision has not been taken yet but it may be discussed at the next Central Committee meeting. Ameraweera said that the SLFP was looking forward hopefully at the outcome of the on-going negotiations with the Sri Lanka Podujana Peramuna (SLPP).
Therefore, any disciplinary action taken against Rajapaksa, should not harm the on-going discussions.
He further said that the stance of Gotabaya Rajapaksa was a positive feedback to the negotiations since he has not obtained the membership of the SLPP yet.
When media questioned him whether Gotabaya Rajapaksa will obtain the membership of SLFP, Amaraweera said that such a situation will pave the way for ending many issues.