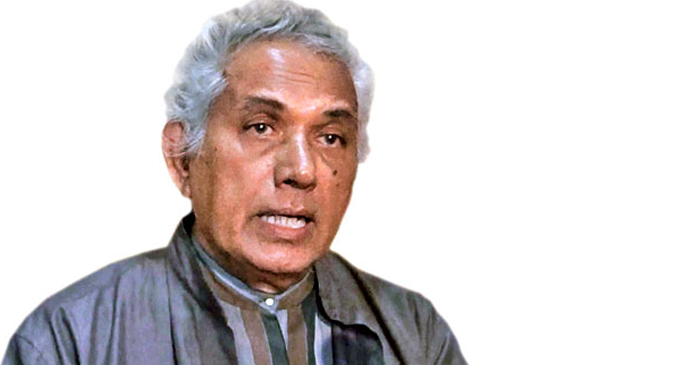 "Presidential Election: PM indicates interest of contesting" – Dr. Wickramabahu
(FASTNEWS | COLOMBO) – Prime Minister (PM) Ranil Wickremesinghe who had indicated once again his intention of contesting for the presidency had discussed how he could muster support of other parties including the Janatha Vimukthi Peramuna (JVP) for the candidate of the United National Party (UNP) led alliance.
The Prime Minister Wickremesinghe had indicated this at a discussion held with a group of civil society activists at Temple Trees yesterday (Sep. 15).
Venerable Dambara Amila Thera, Dr. Wickramabahu Karunaratne, Professor Chandraguptha Thenuwara, Jehan Perera and Kumudini Samuels have participated in the discussion.
Dr. Karunaratne has stated to a prominent online news portal that Prime Minister indicated his desire to contest for the presidency.
He said they discussed the possibility of getting the support of JVP and to win over the UNPers who had gone on a different path on to one stage.
Also, they have discussed the election strategies.
However, Dr. Karunaratne said there was no discussion on Deputy Leader Sajith Premadasa's candidature.