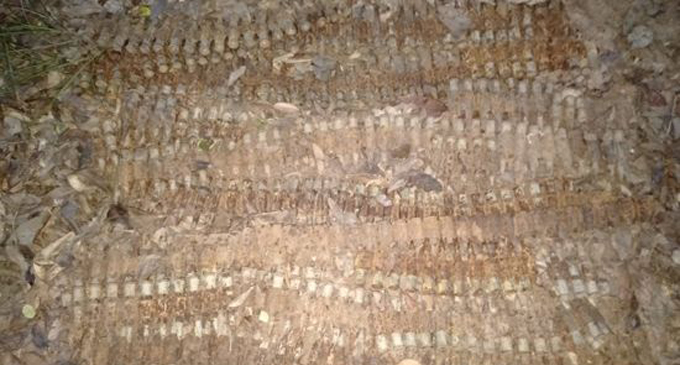 Navy discovers arms cache in Alampil
(FASTNEWS | COLOMBO) – During a search carried out by the Navy and the Police STF, an arms cache had been found in Alampil area, Mullaitivu recently.
The Eastern Naval Command and the Mullaitivu Police STF had found this arms cache, during a search carried out at the Kohombagas Junction in Alampil. Among the recovered items were four (04) 81mm mortar bombs, 357 rounds of 7.62x54mm ammo, 03 hand grenades and 01 empty magazine of T56.
It is believed that the LTTE terrorists might have left behind these weapons during the humanitarian operation. The Mullaitivu Police STF is conducting further investigation into the incident.