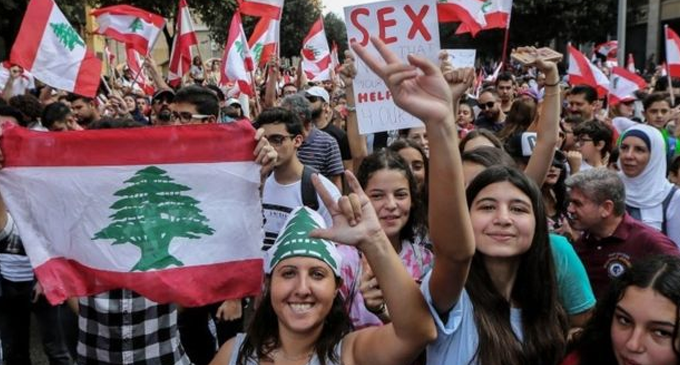 Lebanon protests: Mass revolt continues as PM 'agrees reforms'
(FASTNEWS | COLOMBO) – Lebanon's coalition government has reportedly agreed to a package of economic reforms as it attempts to quell the biggest protests in years.
Hundreds of thousands of demonstrators flooded the streets on Sunday for a fourth day of anti-government protests.
The protests were triggered in part by a plan to tax calls on WhatsApp and other messaging services.
The government quickly dropped the tax, but the protests have morphed into wider demands for reform.
The Lebanese economy is struggling with low growth and high debt. Austerity measures have sparked anger and deteriorating infrastructure has made power cuts and piles of uncollected rubbish part of daily life.
On Friday, Lebanon's Prime Minister, Saad Hariri, gave his coalition partners 72 hours to back economic reforms.
Government sources cited on news agencies said an agreement was reached on Sunday.
(BBC)