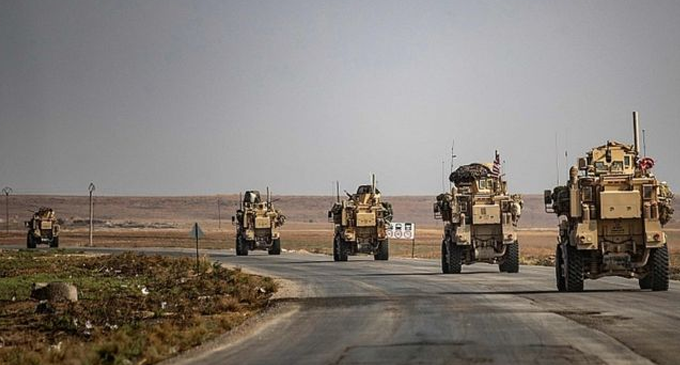 US troops leaving Syria will go to Iraq, says Pentagon chief
(FASTNEWS | COLOMBO) – All US troops withdrawing from northern Syria are expected to be relocated to western Iraq, Secretary of Defense Mark Esper confirmed.
Mr Esper told reporters that, under current plans, about 1,000 soldiers would be redeployed to help stop the resurgence of Islamic State (IS).
President Donald Trump has previously pledged to bring US troops home.
Meanwhile, a Kurdish-led force said it had withdrawn all its fighters from the besieged Syrian town of Ras al-Ain.
Correspondents said it appeared to be the start of a wider withdrawal under a US-brokered temporary ceasefire agreement between Turkey and Kurdish fighters.
President Trump's announcement of a US withdrawal from northern Syria paved the way for a Turkish military offensive against Kurdish-led forces in northern Syria. (BBC)