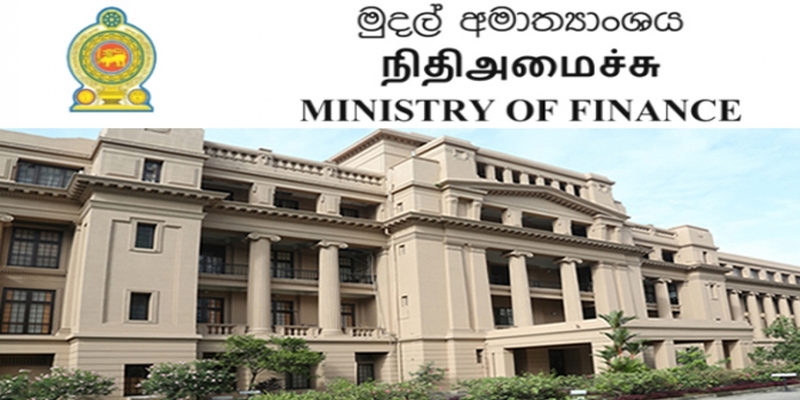 Slow growth impacted fiscal deficit in 2019
(FASTNEWS | COLOMBO) – The Ministry of Finance says the expected fiscal deficit for 2019 will be more than the estimated and could settle around 7 percent of GDP, due to both a significant dip in revenue than expected mainly due to slow growth and increase in election related spending.
Issuing a statement, the Ministry said the government will make a concerted effort to re-calibrate its operations along a sustainable deficit reduction path towards 4 percent of GDP in the medium term, together with a rationalization of the debt stock to manageable levels.
The Ministry highlighted that several measures are in the pipe line to ensure that strong fiscal discipline is maintained within the government machinery so that public resources are used effectively, ensuring fiscal responsibility.
The Finance Ministry said the Government's commitment towards a prudent fiscal management regime, is reflected in its decision to rationalize the Cabinet of Ministers and its restrictions on non-priority public spending.
The Ministry claimed that as approved by the Cabinet, instructions have been issued to all Ministries, Departments, state enterprises and other institutions, that action must be taken to control their expenditures, including managing the staff, establishment costs, restricting vehicle purchases, building and office spaces and undue year end purchases thus adhering to strict budgetary discipline complimented by a strong monitoring framework.
The statement noted that the reduction in indirect taxes will generate substantial savings in the Ministries, Departments and other institutions as well.
The Ministry also claimed that incentives provided for tourism, IT and enabling services, construction and property market, exports and rural agriculture and overseas employment earning for professionals are expected to drive the economy with price stability.
The Ministry claimed that tax reforms was undertaken in the background of many economic challenges as the economy has recorded a less than 2 percent growth in GDP together with rising inflation outlook while the budget deficit too has exceeded the announced fiscal target.