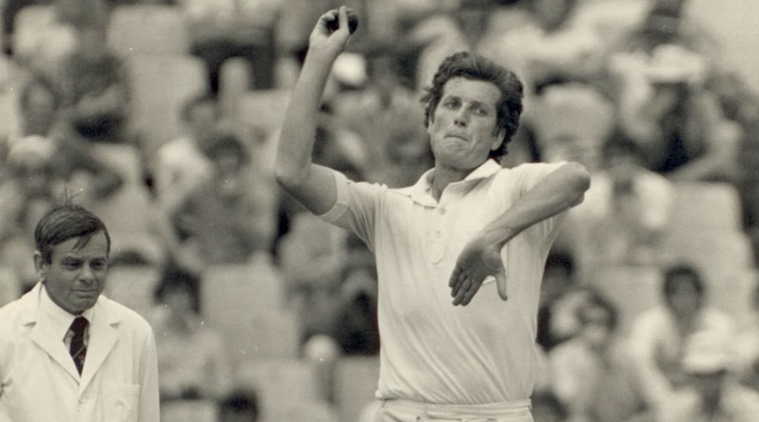 Bob Willis, legendary England fast bowler, dies aged 70
(FASTNEWS | COLOMBO) – Bob Willis, the former England captain and fast bowler who will be forever synonymous with England's 1981 Ashes victory, has died at the age of 70 after a short battle with thyroid cancer.
Willis claimed 325 wickets in a 90-Test career that began on the Ashes tour in 1970-71. Nicknamed "Goose" for his unconventionally loose-limbed approach to the crease, he was capable of extreme hostility with the ball, not least against Australia at Headingley in 1981, when – in the wake of Ian Botham's counter-attacking 149 not out – he sealed an incredible 18-run win with figures of 8 for 43.
Willis retired in 1984 as England's leading wicket-taker, and second in the world overall, behind Australia's Dennis Lillee. His national tally was subsequently overhauled by his long-term team-mate Botham (383), and more recently James Anderson (575) and Stuart Broad (471).
The fact that Willis endured as long as he did made him something of a medical miracle, as he had to overcame surgery on both knees in 1975 before going on to claim 899 first-class wickets at 24.99 in 308 appearances.
After retirement, Willis went on to forge a career in the media, and was most recently an acerbic and popular pundit on Sky Sports' post-match show, The Verdict.
Willis' family said in a statement: "We are heartbroken to lose our beloved Bob, who was an incredible husband, father, brother and grandfather. He made a huge impact on everybody he knew and we will miss him terribly."
He is survived by his wife Lauren, daughter Katie, brother David and sister Ann.