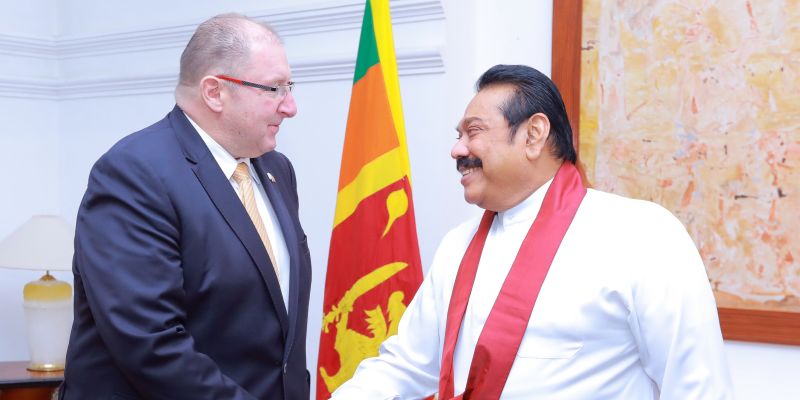 Govt. & World Bank to identify development priorities
(FASTNEWS | COLOMBO) – Prime Minister Mahinda Rajapaksa has requested for planned projects to be designed in a manner that has a "tangible benefit to the people" during a meeting with the World Bank Vice President for the South Asian Region Hartwig Schafer.
The  Prime  Minister said infrastructure  and  rural  sector  development  are  key priorities  for  the  new  government  while  there  is  also  a  keen  interest  in  assisting  small  and medium-sized enterprises.
Vice  President  Schafer, who called the Premier yesterday, agreed  that  World  Bank  projects  in  Sri  Lanka  should  focus  on  the priorities set out by the new government.
Schafer said "It's  great  to  see  how  the  country  is  recovering  from  the  tragedy  of  the  Easter  attack. We have long-standing relations with Sri Lanka.  We look forward to supporting the journey."
The Vice President added that  the  new  government  has  inherited  an  economy  that  was  under  a  lot  of  stress, and offered technical assistance in identified sectors.
Both  delegations  agreed  that  it  is  important  to  ensure  that  the  agreements  entered  into  are aligned with the priorities and policies of the government.
The  delegations  also  discussed  a  number  of  on-going  projects  and  newer  potential  initiatives  in the agriculture, plantation and tourism sectors, and the empowerment of women in rural areas.