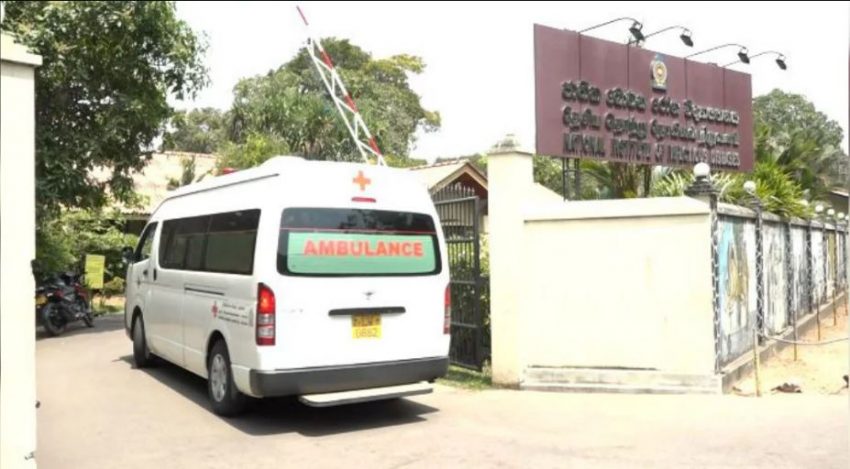 Sri Lanka to expand COVID-19 tests
(FASTNEWS | COLOMBO) – The government has decided to expand the current testing measures to identify COVID-19 patients in the country.
Experts are of the view that Sri Lanka should follow the steps that were taken by countries that successfully overcame the COVID-19 crisis.
President Gotabaya Rajapaksa today chaired a meeting to review the programmes carried out by the government to contain the spread of the novel coronavirus in the county.
The meeting was called to review the existing measures and to take additional decisions on future programmes. Speaking at the meeting President of the Government Medical Officers Association Dr. Anuruddha Padeniya said Sri Lanka had managed to contain the spread of the virus after the government took prompt action at the start of the global COVID-19 outbreak.
He said such actions have prevented any undue strain on the country's health system. Dr. Padeniya however warned that the country could stil face a crisis if the precautionary measures were not taken forward.
The President's Media Division meanwhile said the government will continue to take decisions based on recommendations issued by health experts, doctors and persons involved in the security and judicial sectors.
The PMD said the government is committed to follow guidelines periodically issued by the World Health Organisation. Meanwhile, during the meeting an agreement was reached to expand the measures taken by the government to combat the COVID-19 crisis.
Accordingly, the government will aggressively test persons suspected to have contracted the novel coronavirus. The PMD said re-tests will be done on persons who had tested positive for COVID-19, suspected cases and also those who maintain close contact with suspected COVID-19 patients.
During the meeting, defence officials have indicated that they have managed to identified all persons who had maintain close contact with intitules who have tested positive for COVID-19 in the country.