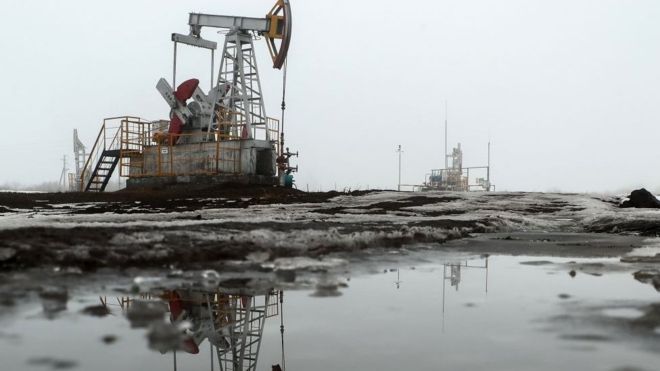 Oil jittery as Saudi Arabia-Russia talks delayed
(FASTNEWS | COLOMBO) – Global oil prices remain on edge after Saudi Arabia and Russia postponed a meeting about a deal to cut output as the virus pandemic hits demand.
The two countries have been locked in an oil price war for the last month.
Traders are concerned that, with large parts of the world in lockdown, there will be too much crude available, putting pressure on prices.
Last week, crude prices soared after US President Donald Trump suggested that an agreement was imminent.
At the start of Asian trade on Monday, the global benchmark Brent crude fell 12%, but recovered some of this ground. US-traded oil, known as West Texas Intermediate, dropped more than 10% before stabilising to sit 3.5% lower.
Saudi Arabia and Russia, both major oil producing countries, were scheduled to meet on Monday, but the meeting has now been pushed back to Thursday. Prices are expected to remain volatile until then.
Measures in countries across the world to slow the spread of the coronavirus, including the US, UK and much of mainland Europe and Asia, have seen global energy demand fall sharply.