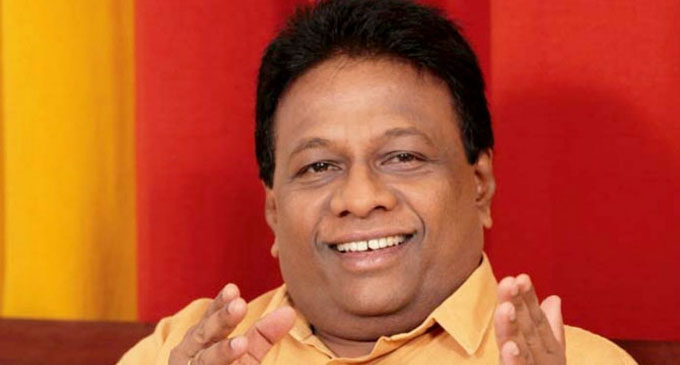 Try to manufacture more sports goods in Sri Lanka, says Dullas
(FASTNEWS | COLOMBO) – Sports Minister Dullas Alahapperuma has asked Sports Ministry officials to identify the sports goods that can be produced in the country and take necessary steps to manufacture them in the country Actually most of the sports goods and equipment required for the sports sector are imported from overseas.
It was understood the value of 2319 million rupees already spent for imported sports goods (CIF values). However it was identified that 30% of these imported sports goods could be manufactured in Sri Lanka if we are going to manufacture our own products it will definitely save a large amount of money.
The present Government has already taken necessary action to curb imported materials to encourage our own products market. Already 18 categories of goods and equipment that can be used in Sri Lanka for sport proposes were identified . Actually compared to many other countries Sri Lankan technicians are highly skilled and also highly qualified. During the lock down period so many imported materials were manufactured by our workers and if we decide to manufacture sports goods here it is going to have a good market The.Minister also pointed out Sri Lanka's workforce can easily produce quality products in an environment where imports are restricted for sporting goods and thereby create a large workforce in the country.
Meanwhile discussions were held to identify the problems faced by the local entrepreneurs who are currently engaged in the production of sports goods and would like to contribute to the production process, Provisions of quality assurance system for sports goods manufactured in the country by National and International recognized standards .In addition special attention was paid to the creation of a legal framework for granting tax concessions for importing of raw materials.
Meanwhile the Sports Minister requested all to submit proposals to the Ministry of Sports to promote the production of sports goods in the country.
The Following categories of goods and equipment that can be used in Sri Lanka for sports were identified Children playground equipment, Childrens sports and Recreational, Track and Field equipment , All team game equipment, Gymnastic equipment, Body building and weight training apparatus, Multi station Exercise machine, Sports mattresses, Sport Festival equipment, Stadium chairs, Sportsmen practice equipment, Waste Management equipment, Steel Furniture, Fibre Glass furniture, Medical equipment, Cricket coir matting, Soft ball cricket bats and stumps, Sportswear. (DN)