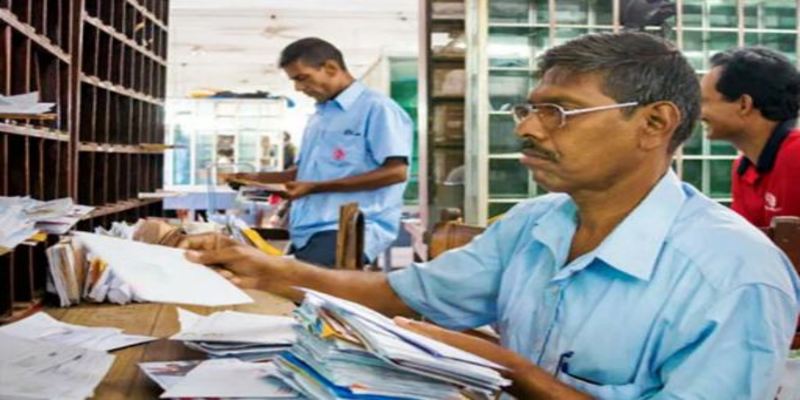 Postal strike continues at the Central Mail Exchange
(FASTNEWS | COLOMBO) – Postal workers at the Central Mail Exchange have launched a trade union action over a dispute pertaining to election duty.
The union action was launched at midnight due to a decision by authorities to carry-out election duties at a separate location from the Central Mail Exchange.
Election related matters including the categorisation and the distribution of postal ballots were conducted at the Central Mail Exchange for several years.
Postal workers said the process has been moved away from the Central Mail Exchange to the Havelock Town Post Office which lack staff and transport facilities.
Postal workers claim the move has inconvenienced postal workers and led to several issues. Postal workers are also of the stance that the government will have to incur a massive cost as a result of having to deploy postal workers from other post offices for election duties.
Chairman of the Post and Telecommunications Association at the Central Mail Exchange Anurudhdha Bandara said the decision had been reached arbitrarily without holding talks with employees and trade unions. Bandara said the main concern of postal employees is that election related work was moved from the Central Mail Exchange and requested authorities to rescind the order.
He noted although they were informed that a discussion will get underway at 10 this morning pertaining to the matter, trade unions were not invited for the talks.
Bandara claimed they have no need to inconvenience the public or the government, and requested an opportunity for talks and a solution to their demand.