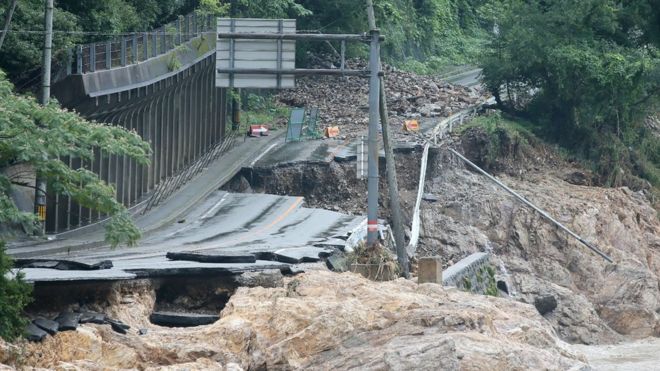 Japan braces for more rain as death toll rises
(FASTNEWS | COLOMBO) – Japan is bracing for more heavy rain after a weekend of flooding left at least 37 people dead.
More than 40,000 rescue workers in the south-west were still searching for survivors on Monday, after record rains caused landslides and rivers to burst their banks on Saturday.
Thirteen people remain unaccounted for, with 800 rescued so far, Japan's chief cabinet secretary told reporters.
Another 30cm (12 inches) of rain is expected in the next two days.
BBC Tokyo correspondent Rupert Wingfield-Hayes says that, while it is normal for Western Japan to bear the brunt of the rains sweeping out from the tropics during monsoon season, the last two days have seen truly extraordinary amounts of rain falling over the island of Kyushu.