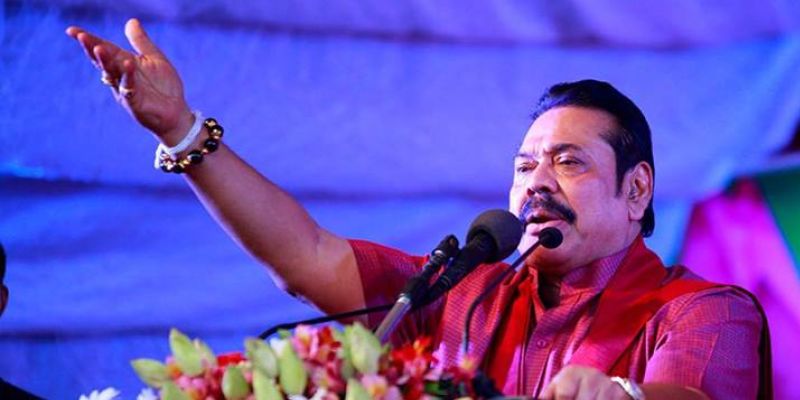 Govt & President must be from the same party -PM
(FASTNEWS | COLOMBO) – Prime Minister Mahinda Rajapaksa says the Presidential Election victory of Gotabaya Rajapaksa should be further cemented with victory at the Parliamentary Election, in order to strengthen Parliament.
Speaking to Local Government representatives in Kurunegala the Premier said a two thirds majority is required for many reasons.
The Prime Minister said when development is being initiated there will always be a faction that opposes it.
The Premier said his faction believes that when carrying out development projects, development must be initiated across the country equally.
Prime Minister Rajapaksa further noted the country's Premier and Cabinet of Ministers must be from the same party as the President, adding if not the two head in different directions.
The Premier noted a strong Parliament is required in order to carry out President Gotabaya Rajapaksa's policies.