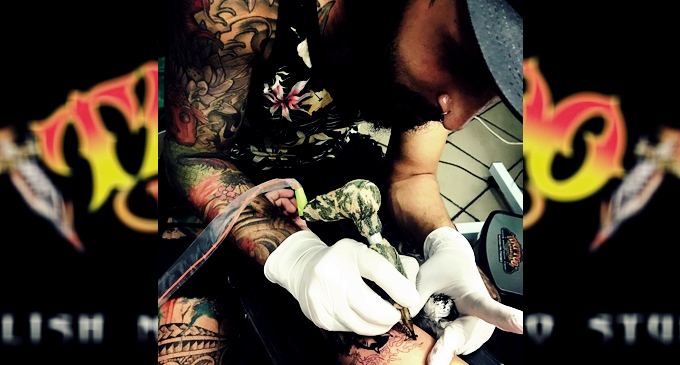 Tattoo Paradise's very own Milinda back in Mount for long weekend plus more
(FASTNEWS | COLOMBO) – Best known for more than just his red and green ink tattoos and the brightly hued pieces which definitely stand out in his portfolio, the persona most often used to describe Milinda Silva is probably a "Rock Star" and he is back in Colombo for the long weekend plus the election week to create more living, breathing masterpieces.
Banker-turned-Tattoo Artist, Milinda will be in Sri Lanka's most renowned tattoo studio, Mount Lavinia's very own Tattoo Paradise from 29 July to 07 August.
Meanwhile, veteran Tattoo Artists Ashan De Silva and Yashan Silva will bring their exclusive expertise to the Tattoo Paradise Hikkaduwa Studio in island's beautiful Southern coast till 08 August.
Milinda can be contacted via his Official Facebook and Instagram handle Mil_ink'd, while Ashan and Yashan also available on Facebook and Instagram.
All three Tattoo veterans available upon request via +94 77 167 2872 as the bookings are limited in number.