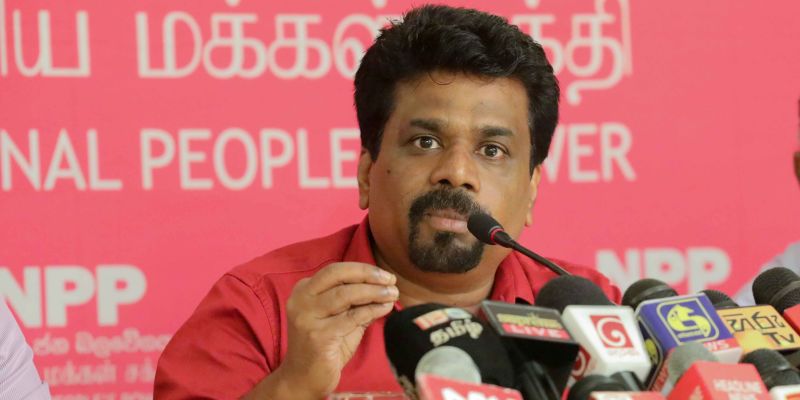 'Repeated calls for 2/3rds majority concerning'
(FASTNEWS | COLOMBO) –  The JVP has once again questioned the government's call for a two thirds majority at the General Election after having failed to serve the public for the past eight months.
Speaking at a rally in Homagama party leader Anura Kumara Dissanayake said the government failure has been evident over the past few months.
Dissanayake said questioned the actions of the government over the past nine months towards agriculture, fisheries, private and state sector workers who lost jobs due to the COVID-19 pandemic and people who lost businesses during COVID-19.
He noted that instead of addressing these issues, the government has been repeatedly asking for a two thirds majority.
The JVP leader said the government must reveal the parts of the Constitution that wish to amend, adding that by calling for a two thirds majority they are seeking a signature for an empty cheque.
He added that there are matters in the 19th Amendment to the Constitution that does not grant power to both the President and the Prime Minister, adding that previously the President was able to appoint judges which was amended under the 19th Amendment.
Dissanayake also stated that the 19th Amendment also removed powers vested with the President to appoint an Auditor General, while these powers are presently vested with the Constitutional Council.
He also claimed that the if not for the 19th Amendment the General Election would have been held on the 25th of April.