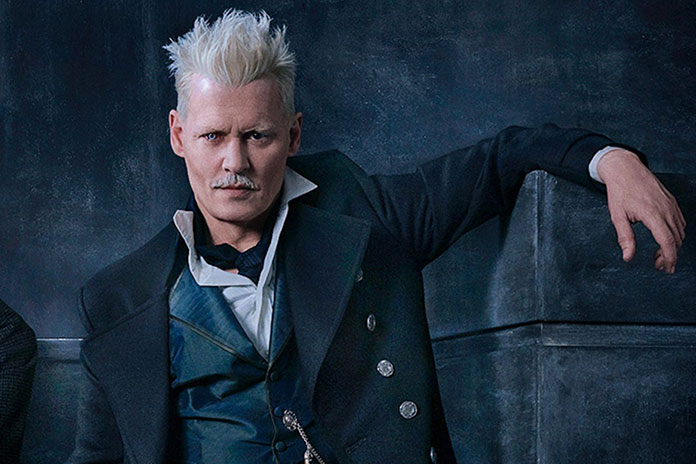 "Fantastic Beasts 3" rescheduled, Depp paid out
(FASTNEWS | COLOMBO) – Johnny Depp has only shot one scene for the third "Fantastic Beasts" film before he departed the project, even so the actor will be paid his full salary for the film according to a new report at THR.
The trade indicates that Warners film chief Toby Emmerich made the decision on November 4th to sever ties with the star who was reprising his role as dark wizard Gellert Grindelwald in the five-film franchise. The London crew were notified the following day
They also say "technically Depp was not fired by Warner Bros. but asked to resign" with all this in part prompted by a U.K. judge dismissing Depp's defamation claims in a trial against the publisher of The Sun who referred to Depp as a "wife-beater". Depp had a pay-or-play contract with no morality clause which means Warners is on the hook for his salary.
Depp is also suing ex-wife Amber Heard for defamation in Virginia in a case that likely would be disruptive to the film's shooting schedule. Depp has to appear in person for three consecutive days in November for an upcoming deposition.
A further piece in Variety indicates this is also in part driven by Warners' merger with AT&T which has seen an overall lack of tolerance for the kinds of controversies that surround some notable filmmaking talent. The franchise itself is dealing with enough controversies already over author J.K. Rowling and her publicly stated views on trans issues.