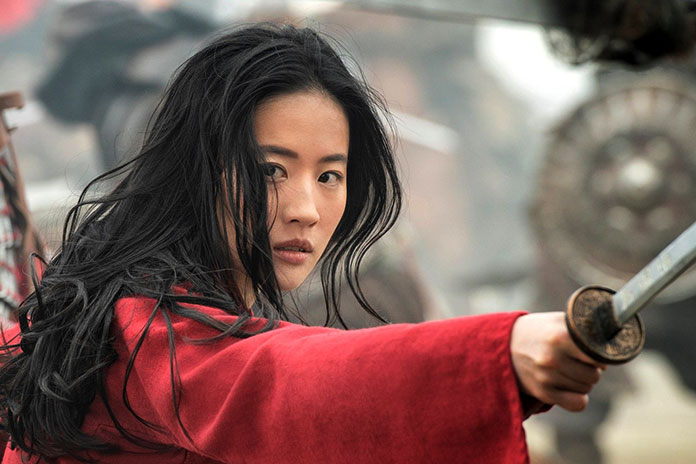 Disney+ has 73 million users; Talks "Mulan" success
(FASTNEWS | COLOMBO) – Exactly one year to the date after the launch of the Disney+ streaming service, the company has announced a $580 million quarterly loss during an investors call today – all due to the shuttering of its parks, the delay of its theatrical releases and ongoing layoffs.
With Disneyland expected to remain closed until at least the end of the year, the streaming service itself has proven to be one of the Mouse House's bright spots in a bleak year. The company has reportedly attracted 73.7 million subscribers in its first year – easily surpassing a goal it wasn't expecting to hit until 2024.
That's not all though as ESPN+ reached 10.3 million subscribers, the first time it has passed the ten million mark. Hulu sits at 36.6 million subscribers – up 28% from a year ago. Both are part of a bundle with Disney+ going for a discounted rate of $13 a month.
Disney CEO Bob Chapek also says he is "pleased with the results of Mulan as a premiere access title," the studio's first foray in providing an extra PVOD access tier to Disney+ subscribers. He adds: "Unfortunately the title was met with controversy in the U.S. and internationally, but we saw positive results to know that that we had something in the premiere access strategy."
He was also asked why Pixar's "Soul" was made available outside a PVOD-Disney+ premiere strategy: "In terms of Soul, we also realize that the lifeblood of Disney+ is providing content to base level subscribers. The idea was that it was a really nice gesture to take it out during the holiday period and provide it on the service."
Disney+ is currently available in about thirty countries and still has some way to go to catch up to Netflix's 195 million global subscribers.