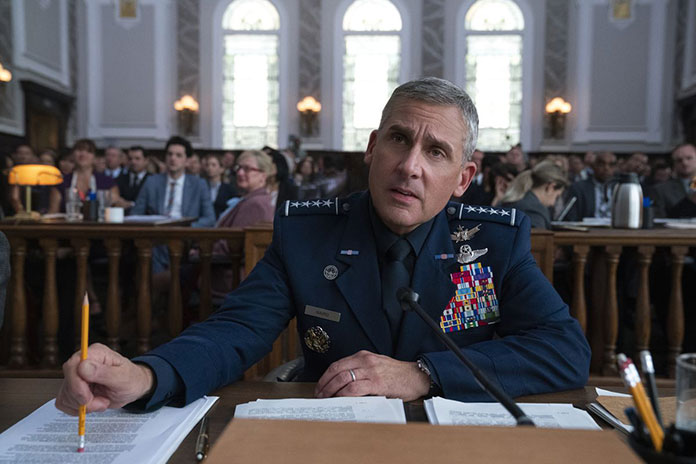 Netflix renews and revamps "Space Force"
(FASTNEWS | COLOMBO) – Netflix has surprisingly renewed its costly Steve Carell-led comedy "Space Force" for a second season, though shooting will move from Los Angeles to Vancouver to cut down the budget.
Inspired by Trump's order to establish the space force as the sixth military branch, "Space Force" was co-created by Carell and his former "The Office" showrunner Greg Daniels. As repeats of NBC's "The Office" were a big hit for Netflix, their involvement was understandable – especially as "The Office" is leaving Netflix for Peacock in 2021.
Released in May, the series scored dismal reviews with much of the criticism about the series being that it simply wasn't funny. Audiences were kinder but still not raving about it and as a result of this, the show's second season will get a full creative revamp with "Parks and Recreation" and "Brooklyn Nine-Nine" alum Norm Hiscock hopping onboard as co-showrunner.
Co-stars John Malkovich, Ben Schwartz, Tawny Newsome, Diana Silvers and Jimmy O. Yang are all expected to return and Yang has also joined the writing staff. Filming will begin next year with no return date yet determined.