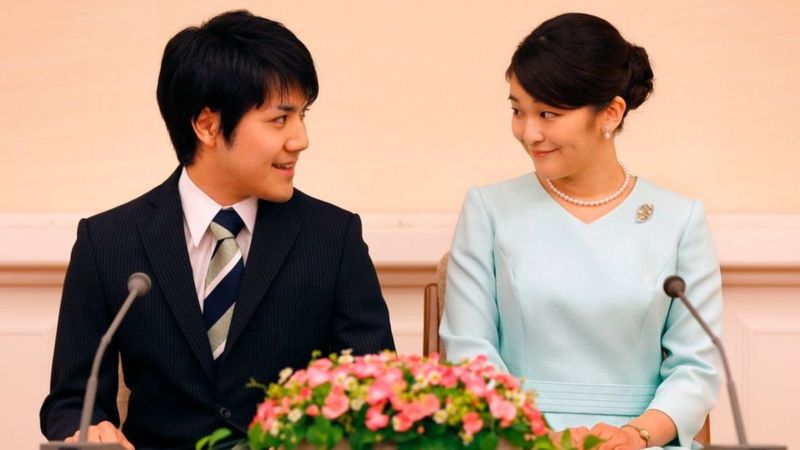 Japan's Crown Prince approves daughter's wedding
(FASTNEWS | COLOMBO) – Japan's Crown Prince Fumihito said he "approves" of his daughter's long-postponed plans to marry her university boyfriend, media reports say.
Princess Mako was originally set to wed non-royal Kei Komuro in 2018, a year after they announced their engagement.
The palace later denied the delay was linked to his mother's rumoured financial problems.
However, the prince reiterated the money issues must be dealt with first, according to Kyodo news agency.
"In order for many people to be convinced and celebrate (the marriage), I have said it is important for the issue to be dealt with," said the prince, the younger brother of Emperor Naruhito and the first in line to the Chrysanthemum Throne.
"From my point of view, I think they are not in a situation where many people are convinced and pleased (about their marriage)," Crown Prince Fumihito, also known as Crown Prince Akishino, added.