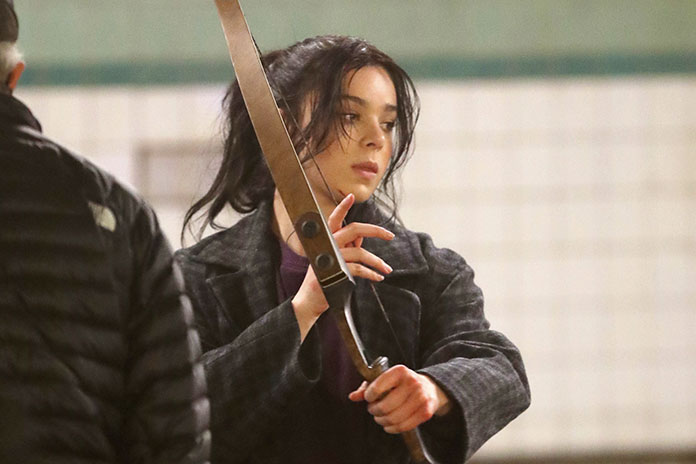 Steinfeld filming Marvel's "Hawkeye" series
(FASTNEWS | COLOMBO) – It's confirmed, Hailee Steinfeld ("Pitch Perfect," "Ender's Game") has been cast as Kate Bishop in Marvel Studios' "Hawkeye" limited-series coming to the Disney+ service.
Production on the series has just begun and the actress appeared on set today in New York next to Jeremy Renner as Hawkeye in a scene taking place in New York's subway system. Also with her is Lucky the Pizza Dog – a supporting character in some of the comics.
The video proof arrives in the wake of months of rumors of Steinfeld's casting which Marvel has yet to officially acknowledge.
In the comics, Kate Bishop is the new Hawkeye – taking over the role from Clint Barton who retires and acts as her mentor with the series effectively doing "The Mask of Zorro" with it having a mentor-protege relationship at its core and with the mantle passed on by the end.
This will be a common template for Marvel work in the near future with the "She-Hulk" series likely to feature Mark Ruffalo's Hulk in a supporting capacity, while "Thor: Love and Thunder" sees Natalie Portman's character taking up Mjolnir.