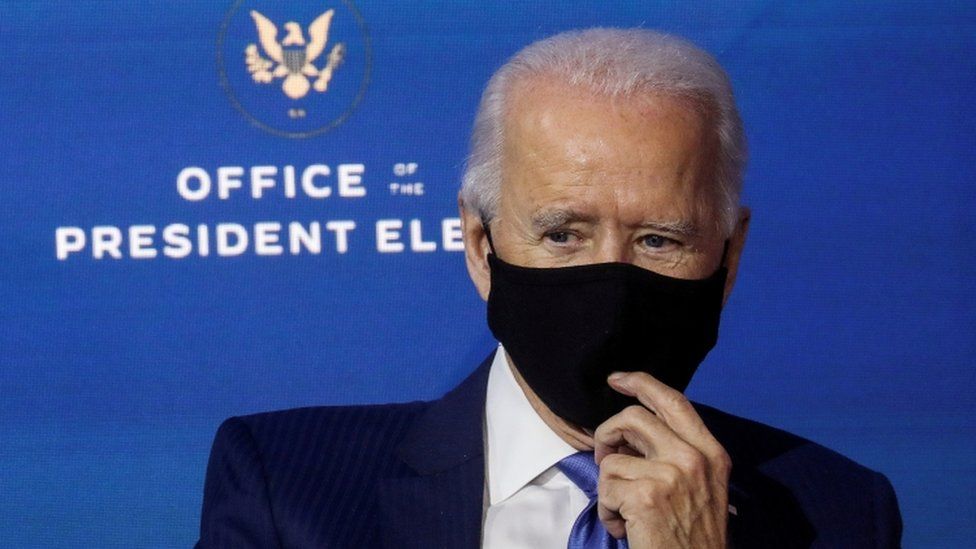 Biden to ask Americans to wear masks for 100-days
(FASTNEWS | COLOMBO) – US President-elect Joe Biden has said he will ask Americans to wear masks for his first 100 days in office to curtail the spread of coronavirus.
He told CNN he believed there would be a "significant reduction" in Covid-19 cases if every American wore a face covering.
Mr Biden also said he would order masks to be worn in all US government buildings.
The US has recorded 14.1 million cases and 276,000 deaths from Covid-19.