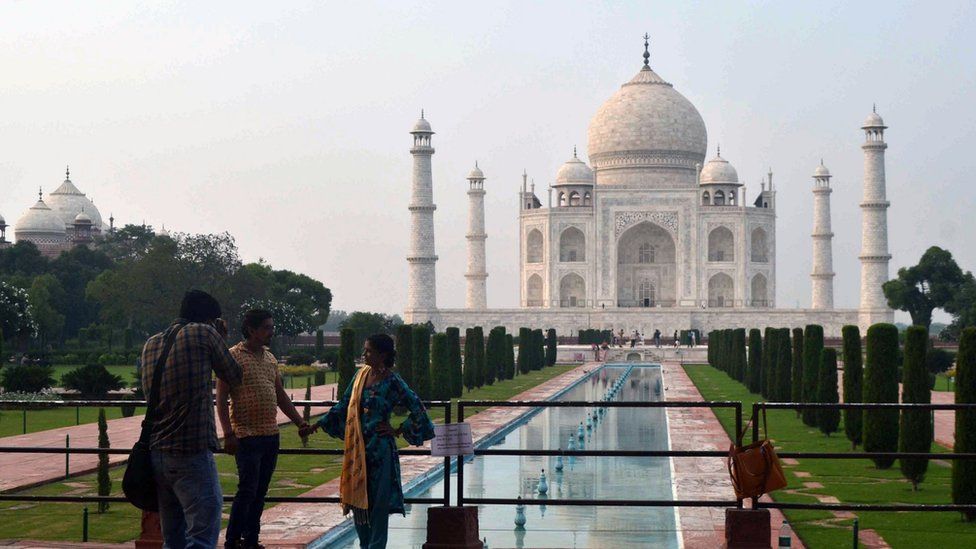 Modi inaugurates metro to help curb Taj Mahal pollution
(FASTNEWS | COLOMBO) – Indian Prime Minister Narendra Modi has inaugurated a metro project aimed at curbing the impact of air pollution on the Taj Mahal.
The rail network, in the northern city of Agra, will connect the 17th Century monument and other historic sites with railway stations and bus stops.
It's estimated the project will cost Rs 8,379.62 crore ($1.1bn; $854.2m) and take five years to complete.
The Taj Mahal is one of the world's leading tourist attractions.
It draws as many as 70,000 people a day.
Taking part in a virtual ceremony, which was broadcast on Twitter, Mr Modi said that the scheme includes 10 million houses for low-income residents.