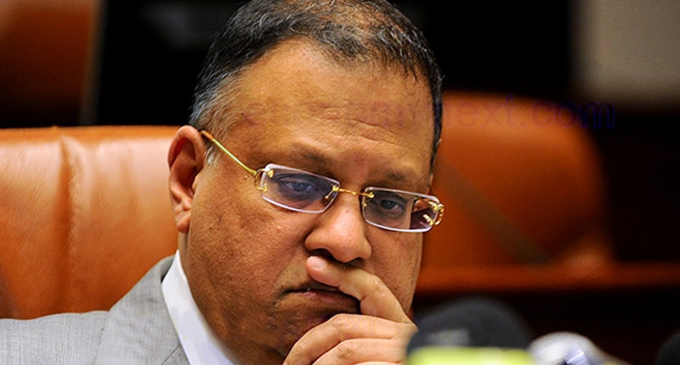 "Singapore – SL AG level talks on regarding Mahendran" – Justice Minister
(FASTNEWS | COLOMBO) – Justice Minister Ali Sabry, PC revealed in Parliament yesterday that the Attorney General of Singapore had sought clarification from the Attorney General of Sri Lanka over the charges filed against the former Central Bank Governor Arjuna Mahendran pertaining to the controversial Treasury Bond scam.
He said that the Attorney General of Singapore had inquired from his Sri Lankan counterpart whether the indictment filed falls within the first schedule of the extradition treaty between the two countries.
Responding to several inquiries made in Parliament recently regarding the progress of the investigations pertaining to the Bond issue and the current status of the extradition request against the former Governor of the Central Bank Arjuna Mahendran, he said he had sought a clarification from the Attorney General on this matter rather than giving a haphazard reply. The Justice Minister tabled the report of the AG on this matter.
He also noted that the report sent by the AG contains the background, instructions to the CID proceedings in the Magistrate's Court Fort pertaining to the TB auction held on 27th May 2015, indictment before the Permanent High Court at the Bar and extradition request and its current status etc.
He said a comprehensive report had been given by the AG, adding that they would not rest until every last person responsible for the Bond scam is brought to book.