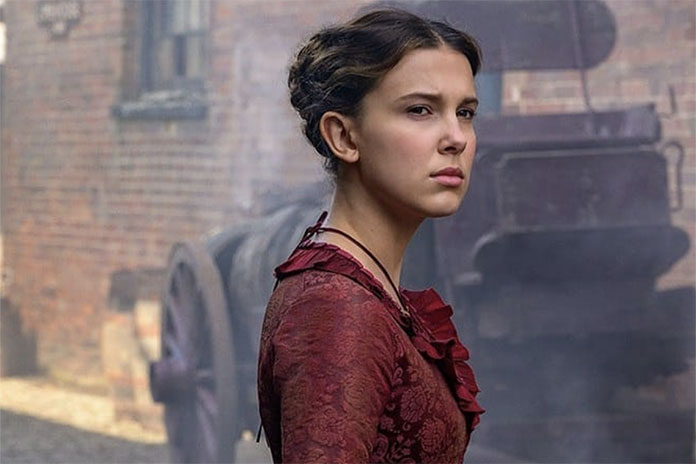 Brown to lead Russos' "Electric State"
(FASTNEWS | COLOMBO) – "Stranger Things" and "Enola Holmes" star Millie Bobby Brown will team with "Avengers: Infinity War" directors Joe and Anthony Russo on "The Electric State" for the Russo's AGBO company and Universal Pictures.
Based on the graphic novel by "Tales from the Loop" author Simon Stalenhag, the film is set in an alternate future where human and robots live together in relative harmony.
A teenage girl (Brown) realizes her sweet-but-strange new robot friend has actually been sent to her by her missing brother. She and the robot set out to find the boy, uncovering a grand conspiracy in the process.
Christopher Markus and Stephen McFeely will write the script, they and the Russos are shortly set to start work on sci-fi thriller "The Gray Man" which will shoot for much of the first half of next year. This is expected to be the Russo's next project after that, the pair shooting in late 2021 or early 2022.
Mike Larocca, Andy and Barbara Muschietti will produce the film with Universal reportedly committing to a theatrical release.