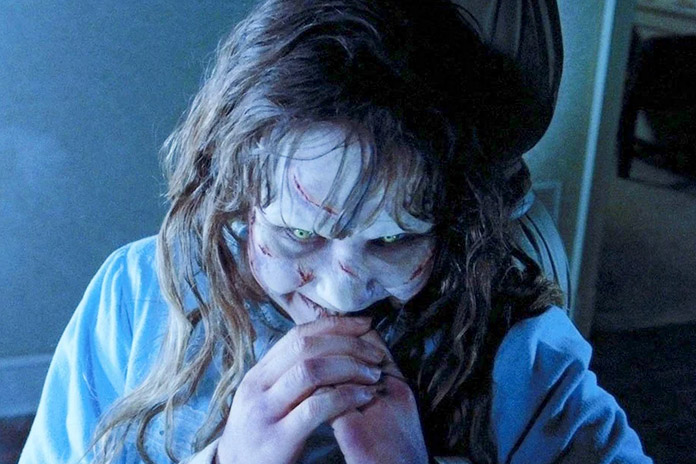 Green in talks to direct "Exorcist" sequel
(FASTNEWS | COLOMBO) – Having revived the "Halloween" franchise with the 2018 entry and its upcoming sequels, filmmaker David Gordon Green is readying a follow-up to another horror classic – "The Exorcist".
Green is reportedly in talks to direct the project which hails from Blumhouse and Morgan Creek Productions. Whether this will follow the 2018 "Halloween" model and ignore all the other previous sequels is not clear.
William Friedkin directed the original 1970s film, based on William Peter Blatty's 1971 novel, which earned $193 million globally and held the highest-grossing, R-rated horror movie of all time crown until "IT" in 2017. It was nominated for ten Oscars in all.
Multiple sequels followed including John Boorman's second film starring Richard Burton, which was widely derided but has improved with time (Scorsese is a famous fan). Blatty himself helmed the third film which has become a cult favourite and boasts arguably the best jump scare ever put to film.
A prequel was filmed first with Paul Schrader and then with Renny Harlin with both versions ultimately released to weak reviews. A few years back a two-season TV reinterpretation of the property premiered to excellent reviews for a network series.
Friedkin, who wasn't involved in any of the sequels or series, took to Twitter earlier this week and denied any involvement in this project: "There's a rumour on IMDB that I'm involved with a new version Of 'The Exorcist'. This isn't a rumor; it's a flat-out lie. There's not enough money or motivation in the world to get me to do this."
Green's "Halloween" revival scored both acclaim and a strong $255.8 million worldwide gross on a $10 million budget.