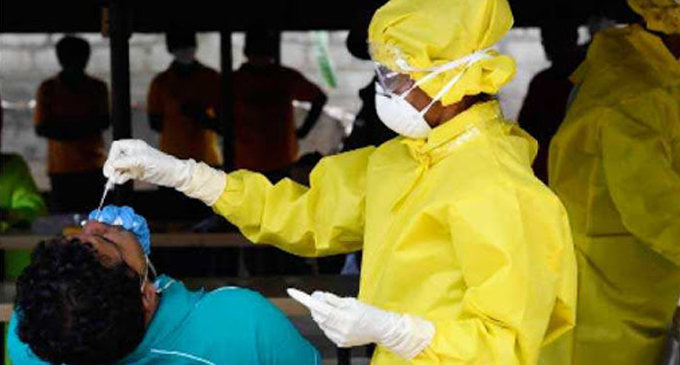 Colombo reports highest number of COVID 19 cases
(FASTNEWS | COLOMBO) –  The Ministry of Health stated that among the 580 COVID patients that were identified last 24 hours, 228 patients, which is the highest number of cases were reported from the Colombo District.
From the Gampaha District 108 COVID patients were identified, which includes 15 inmates from the Negombo Prison and 49 inmates from the Mahara Prison.
Forty COVID patients were identified from the Kandy District which also included seven inmates from the Bogambara Prison.
From the Kalutara District, 68 patients were identified, while 15 patients were identified from the Galle District.
Meanwhile, 16,539 COVID patients were identified from the Colombo District since 04 October, while 8,484 COVID patients were identified in the Gampaha District within the same period.
Currently, the total number of coronavirus patients in Sri Lanka stands at 38,639, while the recoveries stand at 29,882 with 8,573 patients still undergoing treatment.
The death toll also increased to 184 yesterday (23), with the report of one more COVID death.
The deceased was identified to be 71-year-old man from Kalutara South who died at his home on 21 December 2020. The cause of death was identified to be blood poisoning and cancer along with a COVID infection.