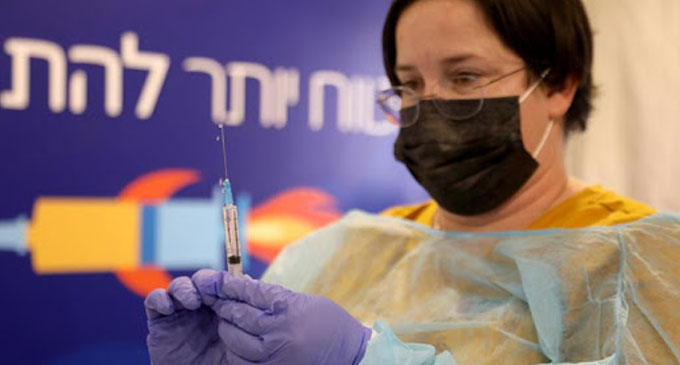 COVID-19: Israel Vaccinates Nearly 1M People In Less Than Two Weeks
(FASTNEWS |  ISRAEL) – In a major win against the pandemic, Israel has vaccinated more than 950,000 residences since mass inoculation began earlier on December 20, Health Ministry said.
The latest count implies that the country, which houses nearly 9.3 million, has vaccinated over 10.3 per cent of its total population. The expedited vaccination has also provided a sigh of relief to country's PM Benjamin Netanyahu who has been lambasted for 'mishandling' the pandemic.
In a press statement, the ministry reported that the number of doses reached a record high on December 31 with 153,400 people getting Pfizer/BioNTech jab in a single day.
Previously, the daily high was 150,000 on December 29 and 28. According to Channel 12 News, a million doses of the Moderna coronavirus vaccine, which has not yet been used in Israel, are set to arrive next, far ahead of the March target date.