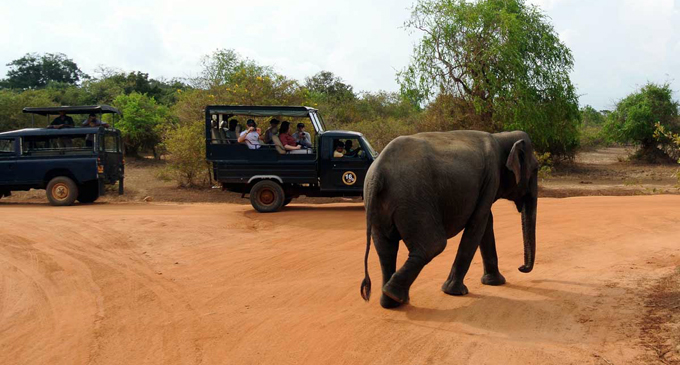 Safari drivers in quarantine quandary after Yala tour
(FASTNEWS | COLOMBO) – A tense situation occurred when the drivers and tour guides who assisted the Ukrainian tourists under a pilot project who toured the Yala National Park, were instructed to quarantine for 14-days.
Several Ukrainian nationals who arrived in Sri Lanka under the tourist pilot project have been identified as being COVID-infected, however, they have been allowed to travel in the country, the State-run Daily News reported.
Accordingly, the group visited the Yala Safari Park in 28 vehicles and after leaving the area, the Military have instructed that the drivers of the vehicles should be quarantined for 14-days.
These instructions received strong protest from drivers and owners.