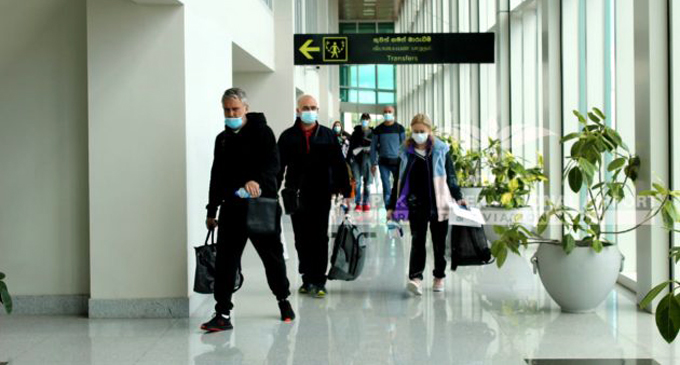 More Ukrainian tourists arrive in Sri Lanka
(FASTNEWS | COLOMBO) – Another group of Ukrainian tourists arrived at the Mahinda Rajapaksa International Airport in Mattala today (07).
The group consisting of 183 tourists is the 5th batch to arrive from the country.
The 1st group of 185 Ukrainian tourists arrived on 28 December 2020, followed by the 2nd batch consisting of 204 tourists on 29 December 2020.
The 3rd batch of 173 tourists arrived on Saturday (02), while the 4th group of 97 tourists arrived on Monday (04).
Six tourists from Ukraine from among the 1st group to arrive in Sri Lanka have so far tested positive for COVID-19.