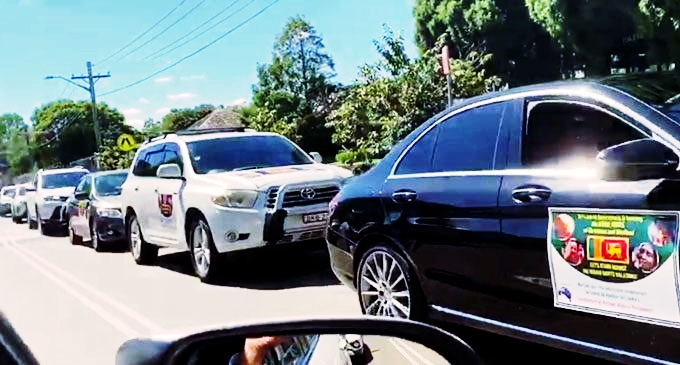 Lankans in Australia protest over cremation of COVID-victims [VIDEO]
(FASTNEWS | COLOMBO) –  Sri Lankan Muslims in Sydney – Australia has organised a protest and vehicle parade this morning (10) against the forced cremation of COVID-19 death in Sri Lanka.
The protest and vehicle parade were commenced at the Auburn Botanic Garden against the Sri Lanka's policy of cremating the bodies of Muslim victims of COVID-19 pandemic despite the World Health Organisation (WHO) approving burials.
The similar protests have been held in major cities in Western countries including Geneva – Switzerland, London – United Kingdom (UK), New York and Washington D.C. – United States (US), Paris – France, and Toronto – Canada as the petitions against the forced cremations from lawyers, political parties, Religious Organisations and activists of all faiths were ignored.
On 04 December 2020, Sri Lanka's Supreme Court rejected a case by 11 affected families from both Muslim and Christian communities despite international bodies including the WHO advising there is no public health need to cremate COVID-19 victims.
International bodies, including the Organisation of Islamic Cooperation, Amnesty International (AI), European Union (EU), and Rights Agencies attached to the United Nations (UN) have also sent repeated requests to Colombo to reconsider its cremation policy.
The UN has appealed to the Sri Lanka's Government to allow burials as Muslim funeral rites were among the WHO guidelines on disposal of the COVID-19 dead bodies.