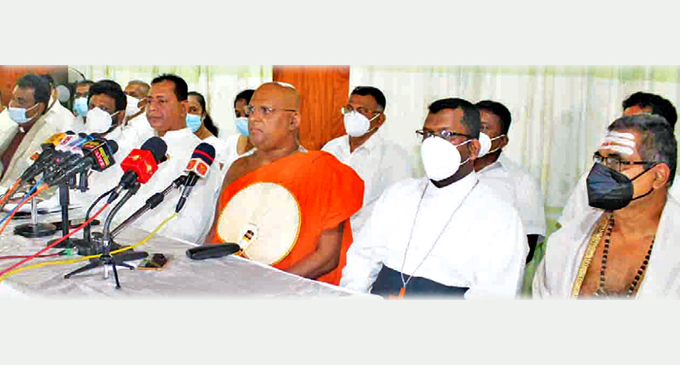 UNHRC urged not to harm co-existence among communities
(FASTNEWS | COLOMBO) – Attempts to achieve narrow political agendas in the guise of the human rights violation claims are worthless as all communities in Jaffna live peacefully today, Rev.Fr. Solomon Dickson of the Holy Trinity Church, Jaffna stressed.
He said the UN Human Rights Council (UNHRC) passing a resolution against Sri Lanka violates the rights of people living in such a peaceful environment. Therefore, the UNHRC is urged not to take such decisions causing internal issues in the country.
Rev. Dickson stated this speaking to the media at a press conference jointly organized by the Multi religious leaders and the War Heroes' Associations of the North and the North-Central Provinces at Anuradhapura.
"Due to the 30-year-long civil war, there were many injustices caused to all communities. We all are Sri Lankans. This is a beautiful country now. So we cannot allow this country to go back towards the abyss," he said.