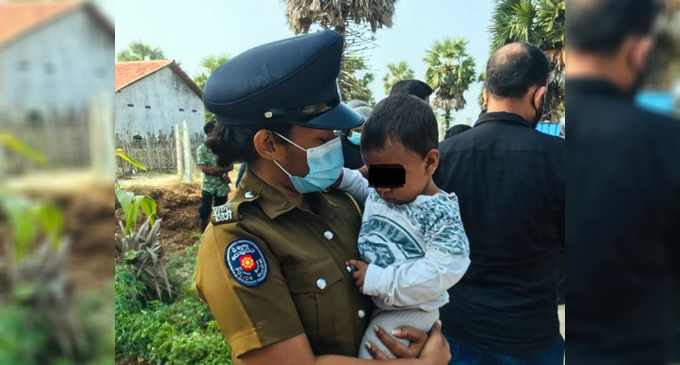 Mother arrested over brutal assault on infant
(FASTNEWS | COLOMBO) – A 24-year-old woman has been arrested on charges of mercilessly assaulting a 9-month-old male infant in Jaffna.
The woman who was involved in that this inhumane act was the mother of the infant.
The woman was arrested after investigations had been launched into video footage that was circulated on social media of her mercilessly assaulting the infant with a cane.
The incident had occurred at a house in the Navalady in Ariyalai, Jaffna.
It has been revealed that the woman had been employed in Kuwait for a long period, and had returned to Sri Lanka along with the infant a month ago.
The woman claimed that she was ill-treated by her husband and that resulted in her return to Sri Lanka.
However, the infant was mercilessly assaulted by her following a heated argument with her husband who is still in Kuwait.
The inhumane act was filmed by the woman's brother.