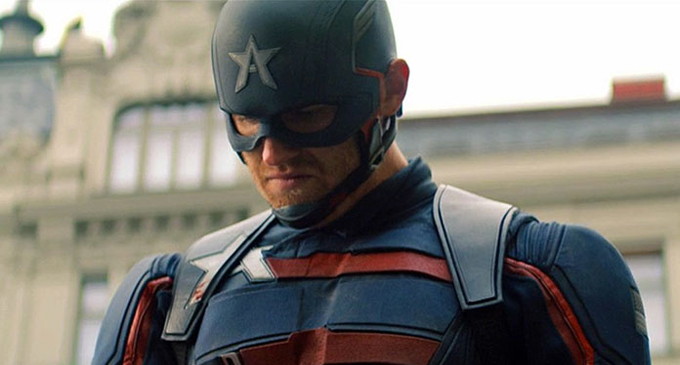 "Falcon" series fan service character teased
(FASTNEWS | COLOMBO) – So far Marvel Studios' "The Falcon and the Winter Soldier" series has been fairly free of the mystery box storytelling and fan service supporting roles that dominated the chatter surrounding "WandaVision".
The trouble is those are the things that turned the latter into appointment television and generated endless social media chatter and Reddit speculation. As a result 'Falcon' is being increasingly labelled as a standard action-adventure show that should've released its whole season at once.
That may change with the final two episodes of the six-episode run with the series set to introduce at least one key new Marvel character. Speaking with IGN, Emily VanCamp responded to talk of the rumors and says: "As someone who's in the show, I'm always surprised by things too and I think it's great that there are theories swirling around. I'm excited for people to see all the new characters that are yet to come in the series."
Vague enough, more telling though is writer Malcolm Spellman who says to Slashfilm that the upcoming fifth episode is when things "get real" and will introduce a Marvel character who has not yet been featured on screen.
The original report claims that a well-known actor will be taking on the mystery role, one that will NOT have a role in upcoming Phase 4 projects and so is essentially a standalone appearance. They theorise it'll be the identity of the mysterious Power Broker who has been teased since early on.
One theory suggests that VanCamp herself is it because her character doesn't use an iPhone (Apple doesn't allow its products to be used by villains on screen). That said, filmmakers and showrunners are also aware of this rule and have manipulated it in the past to their advantage to throw people off the scent.
The series will hopefully avoid the backlash that struck "WandaVision" as wild fan theories run amok over the weeks, flamed by the two actual surprise reveals of Peters & Hahn, led to talk of Reed Richards and Mephisto appearing despite having no real place in the story. They didn't and fans were not amused.