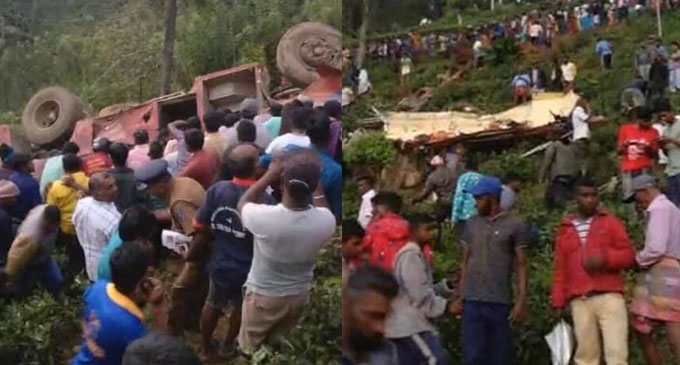 20 injured in a bus accident in Ginigathhena
(FASTNEWS | COLOMBO) – Twenty persons have sustained injuries when two buses travelling along the Hatton-Colombo Road collided in Ginigathhena.
Fast News correspondent said the accident was reported around 8 this morning.
A bus plying from Hatton to Kandy collided with a bus travelling in the opposite direction.
The drivers of both buses have been arrested.