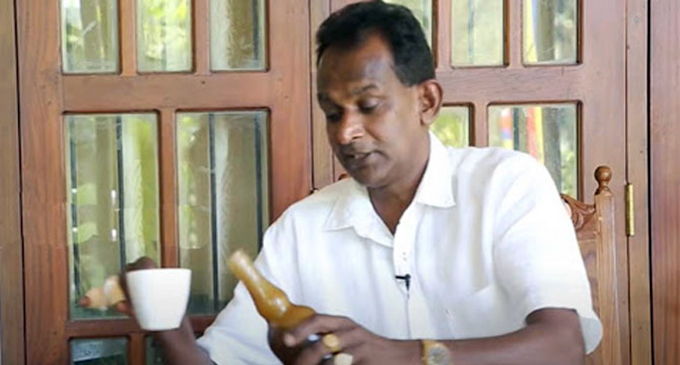 Ayurveda Committee allows clinical trial for Dhammika's COVID tonic
(FASTNEWS | COLOMBO) – The Pharmacology Committee of the Ayurveda Department has given approval to the anti-COVID-19 concoction prepared by Dhammika Bandara of Kegalle.
The findings of the trials carried out by the Pharmacology Department are scheduled to be submitted to the ethical review committee today (23) for ethical clearance.
After that it will be subject to a clinical trial.