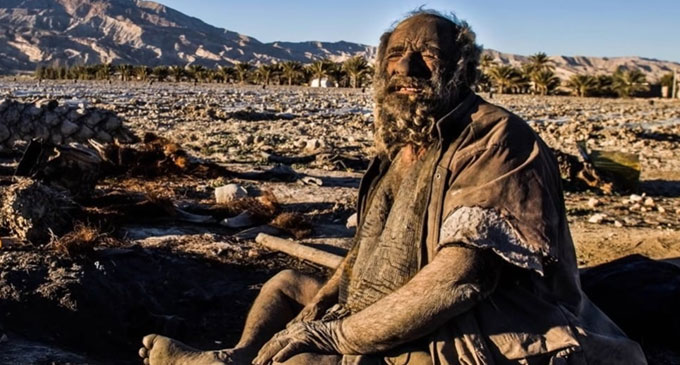 'World's dirtiest man' dies in Iran after first wash in more than 50 years
(FASTNEWS |  IRAN) – An Iranian hermit nicknamed the "world's dirtiest man" has died at the age of 94 after having his first wash in more than 50 years, state media has reported.
Amou Haji died on Sunday in the village of Dezhgah in the southern province of Fars, according to the Irna news agency.
A local official said the man had avoided "eating any fresh food in the past decades" and believed that if he cleaned himself he would become unwell.
Local media reported that he had not bathed in more than half a century, with villagers saying he had "experienced setbacks in his youth" that led to him refusing to wash.
On one occasion, Haji threw himself out of a car to avoid being taken to a river to have a wash by a group of men from his home village, Irna reported.
However, a few months ago, some locals persuaded him to have a wash for the first time.
He fell ill shortly after and later died, the news agency added.