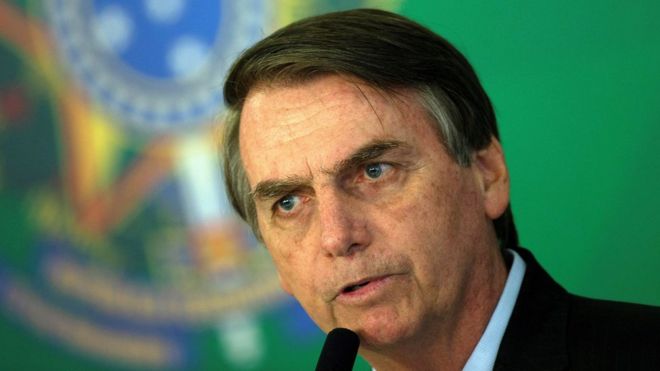 Brazil leader Jair Bolsonaro criticised over obscene video on Twitter
(FASTNEWS|COLOMBO) – Brazil's President Jair Bolsonaro has provoked controversy by posting an obscene video of two revellers at Carnival, saying he wanted to reveal the truth about the festival.
The clip posted on Twitter shows two men engaging in sex acts on top of a taxi shelter during a street party.
The far-right leader suggested such scenes were becoming normal.
Mr Bolsonaro, a deeply divisive figure who has made racist, homophobic and misogynistic remarks but was a clear winner in last year's election, was the focus of much criticism in many Carnival celebrations across Brazil.
The footage was shared by the president late on Tuesday – when the festivities were still under way – and includes one man urinating on another person in front of a crowd of revellers in what appears to be downtown São Paulo.