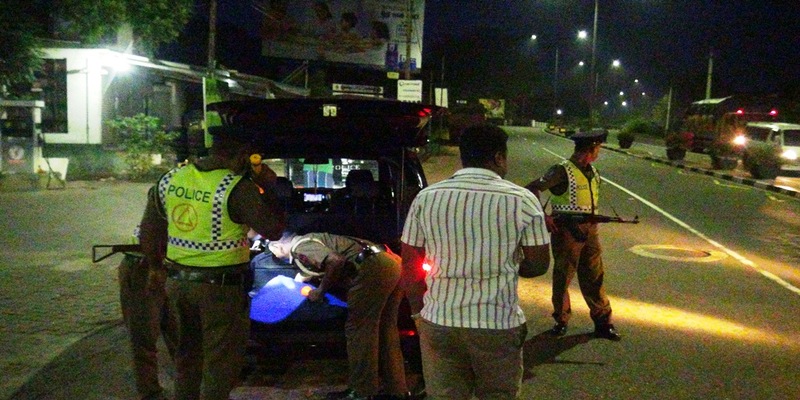 15 bodies found after explosions in Kalmunai residence
(FASTNEWS|COLOMBO) – The bodies of 15 persons have been found during a search operation, conducted following an explosion triggered by a group of suspected militants in Sainthamaruthu, Kalmunai last night.
Police stated the bodies of 6 small children and three women are among the number.
The incident had occurred when a group of suspected militants had triggered several explosions and subsequently exchanged gunfire with security forces, which arrived to conduct a search operation, at a suspicious residence in the area last night.
Police Media Spokesman Superintendent of Police Ruwan Gunasekara said following a search operation 12 bodies were found inside the residence, while another 3 bodies were found outside.
The Police Media Spokesman further noted that a small child and a woman who were found injured at the residence, were admitted to a hospital for treatment.
An extensive search operation is being conducted in the area by the Police, Army and Police Special Task Force at present.
The Police curfew imposed in the Kalmunai, Samanthurai and Chawalakade police zones remain in effect.
Meanwhile the Police Media Spokesman refuted reports circulating at present claiming that security personnel were injured in the operation in Kalmunai.