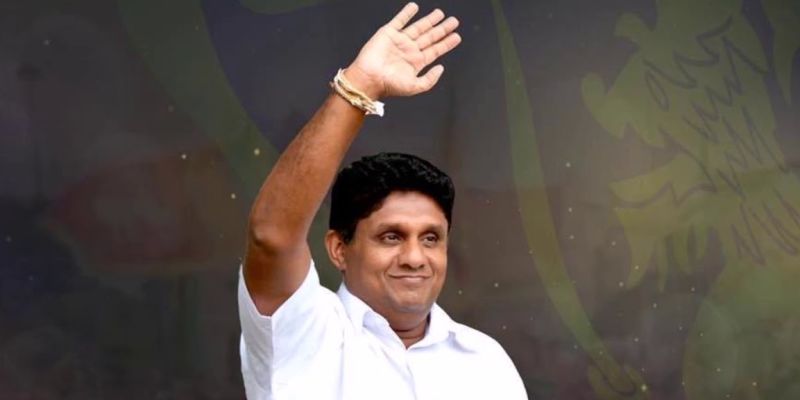 Sajith to lead the 'සමගි ජන බලවේගය'
(FASTNEWS | COLOMBO) – The 'Samagi Jana Balawegaya' alliance has been registered with the National Election Commission with Leader of the Opposition Sajith Premadasa as its Chairman.
Speaking to a prominent online news portal in the isle, Vice Chairman of the 'Our National Front" Senaka Silva said a request was made to the Election Commission to change his party's name to 'Samagi Jana Balawegaya.'
According to him, the Commission has consented to register the 'Samagi Jana Balawegaya' as a recognised party in the country.
Opposition Leader Sajith Premadasa will function as its Chairman from today while Parliamentarian Ranjith Madduma Bandara has been named as its General Secretary.
Meanwhile, a request has been made to change the party symbol from the existing 'telephone' to 'heart' symbol.
Senaka Silva however said the 'heart' symbol is not amongst the gazetted list of symbols that can be used by political parties in the country, and therefore the National Election Commission had agreed to assign the symbol following the dissolution of the current Parliament.