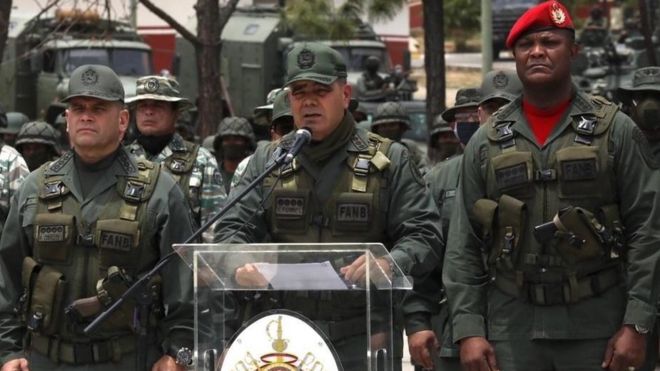 Venezuela's military to escort Iranian tankers bringing petrol
(FASTNEWS | COLOMBO) – The Venezuelan military will escort Iranian tankers delivering much-needed petrol to the country to prevent any attempt by the US to stop them.
Five vessels are on the high seas and are due to arrive in the coming days.
Venezuela's defence minister said they would be "welcomed" into its exclusive economic zone, which extends 370km (200 nautical miles) from its shores.
The US, which has imposed sanctions on Venezuela and Iran, is reportedly considering steps to deter shipments.
The US-backed Venezuelan opposition leader, Juan Guaidó, said the need to import petrol highlighted the mismanagement of Venezuela's oil industry by President Nicolás Maduro's government.