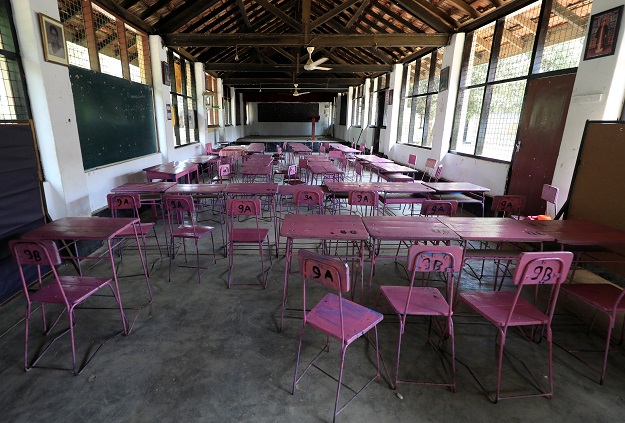 Students from two Ambalangoda schools quarantined
(FASTNEWS | COLOMBO) – Students of two leading schools in Ambalangoda were instructed to be self-quarantined at the commencement of the third school term which started on November 23, Galle District Regional Epidemiologist Venura K. Singakkara said.
Two students of the respective schools had attended the school as usual on the first day of the third school term on Monday. However, later it had been detected that the parents of the said children had been infected with COVID-19.
"The two students of the same family go to two different schools in Ambalangoda. Accordingly, the health authorities arranged for the students' isolation process," Singakkara further said.
The father of the children is a Security Forces member and had been undergoing quarantine at his home at Thialakpura, Ambalangoda. As he was taken ill on Tuesday, he had been admitted to the Karapitiya Teaching Hospital where he tested positive for COVID-19. Thereafter, his wife also was found to be positive for COVID-19, Dr. Singakkara said.