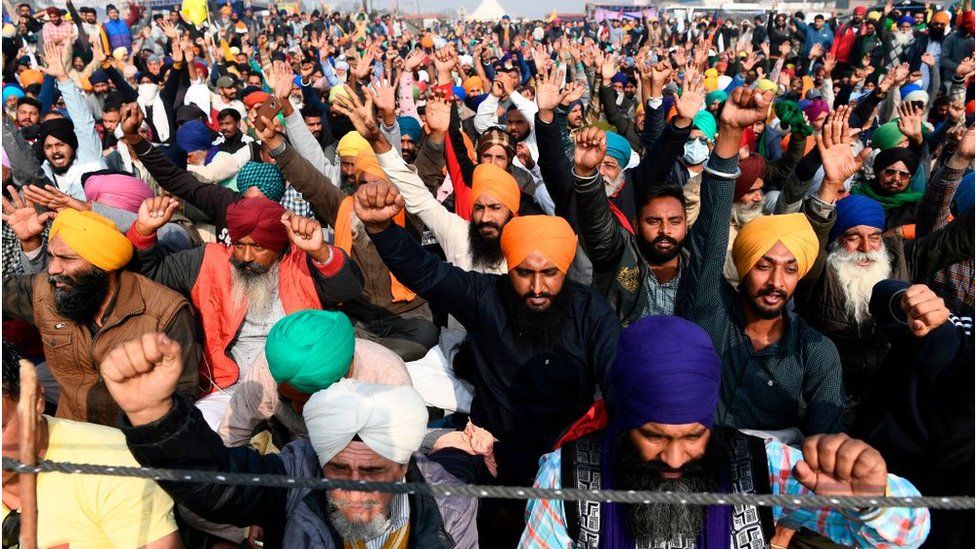 India shutdown as farmers protest against reforms
(FASTNEWS | COLOMBO) – A country-wide strike by farmers in India has begun amid a standoff with the government over new farm laws.
Tuesday's strike follows three rounds of inconclusive talks between the two sides over laws that farmers say are against their interests.
Another round of talks is due on Wednesday.
Delhi Chief Minister Arvind Kejriwal's party alleges he has been put under house arrest after he visited the border where farmers have gathered.
"No one has been permitted to leave or enter his house," the Aam Aadmi Party's said in a statement. Delhi police denied the claim saying it was a general deployment to avoid any clashes.
At least 15 opposition parties have backed the call for the strike. Tens of thousands of farmers have laid siege to capital Delhi for the last 12 days, choking almost all the entry points. There is also heavy police deployment along border checkpoints.
The governing Bharatiya Janata Party (BJP) has said the reforms, which allow private players a greater role in the farming sector, will not hurt farmers' incomes.